Spring arrived at Pinon Wood Ranch on March 4th this year with the birth of our first 2014 lambs, Cocoa and Jewel. Due to the many demands that spring brings to ranch life we are somewhat delinquent debuting our latest lambs, but they have all arrived and here is our photo album for this year.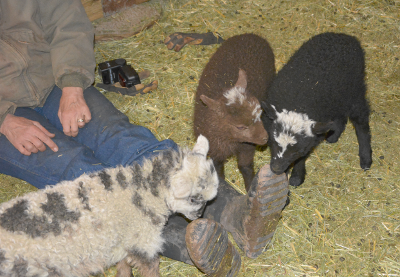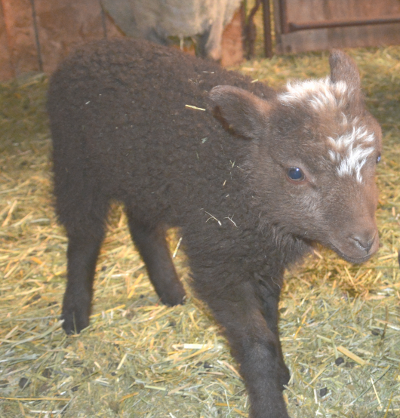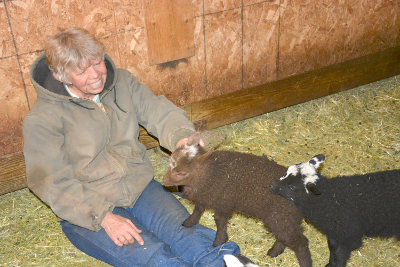 Cocoa and Jewel (twin ewe lambs) born 3-4-14 to Flower and Campbell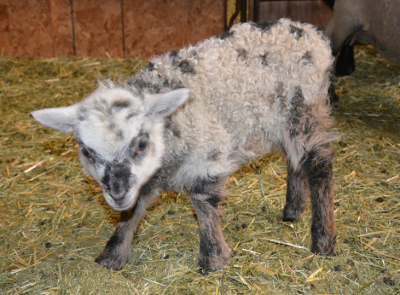 Blarney Stone (single ram lamb) born 3-17-14 to Belle Star and Campbell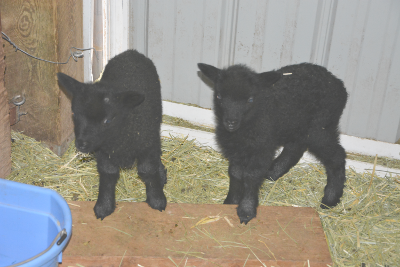 Nessy and Bamff (twin ewe lamb and ram lamb) born 3-20-14 to Paisley and Geoffrey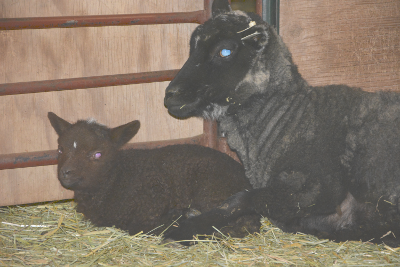 Pendleton (single ram lamb) born 3-22-14 to Lauren and Geoffrey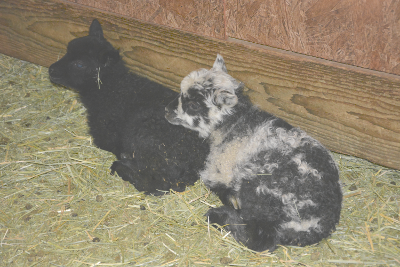 Bonnie and Clyde (twin ewe lamb and ram lamb) born 3-23-14 to Brenna and Butch Cassidy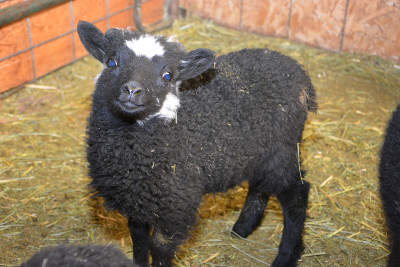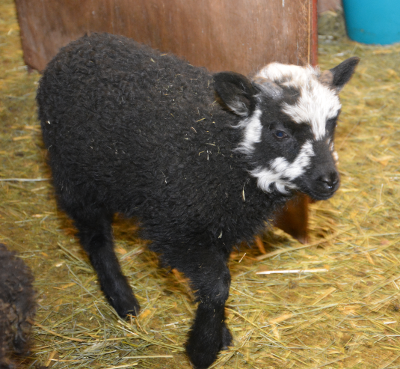 Harris and Tweed (twin ram lambs) born 3-27-14 to Mitzi and Geoffrey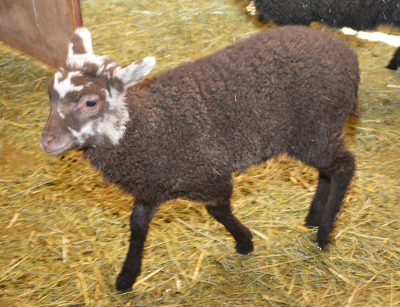 Almond Joy (single ewe lamb) born 3-30-14 to Hershey Kiss and Campbell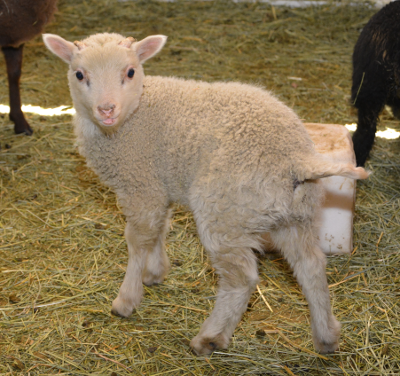 Shane (single ram lamb) born 4-3-14 to Tulip and Butch Cassidy
Coca and Jewel, Blarney Stone, Nessy and Bamff, Almond Joy and Shane all have our new UK bloodlines from grandparent that live in the Shetland Islands.
This year's lambs will be weaned and available for sale by mid-June. All are welcome to visit the lambs in person at Pinon Wood Ranch or stop by and see us in the Sheep Tent at the Estes Park Wool Market, June 7th & 8th in Estes Parke, CO. We are also planning on showing our sheep at the New Mexico State Fair this year in Albuquerque, NM. Check our Calendar of Events for those dates.