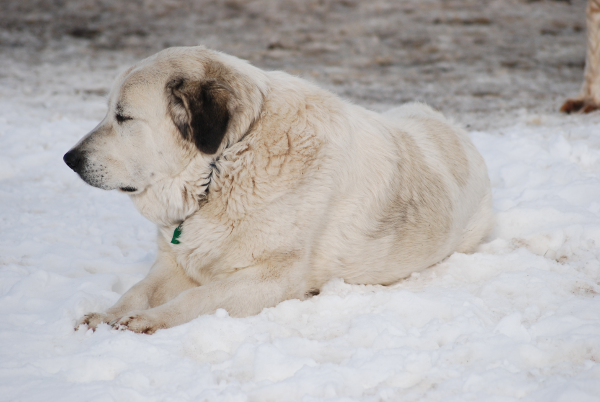 On April 1st, 2014, we lost our beloved Anatolian livestock guard dog, Shane. We adopted him from the Anatolian Rescue who help transport him from Sprngfield, MO to Colorado in 2005. He took on his duties immediately and became the guardian and friend of all members of our Alpaca herd.
He's now buried in one of the alpaca's favorite pastures.
He was an incredibly loyal, loving, fierce and friendly dog and he will be greatly missed.