Its ten minutes to midnight on a Sunday night. Samantha's been whining because she hurt herself jumping over a fence this evening (we thought). Peg wakes up and says, "Do you hear those coyotes? It sounds like they're right outside our window!" I listen but I hear the sound as much, MUCH closer. Turning on the light I see next to the bed, not a coyote, but Samantha with a brand new baby puppy! We didn't know she was pregnant! We waited up with them for a couple of hours, but she only had the one little girl.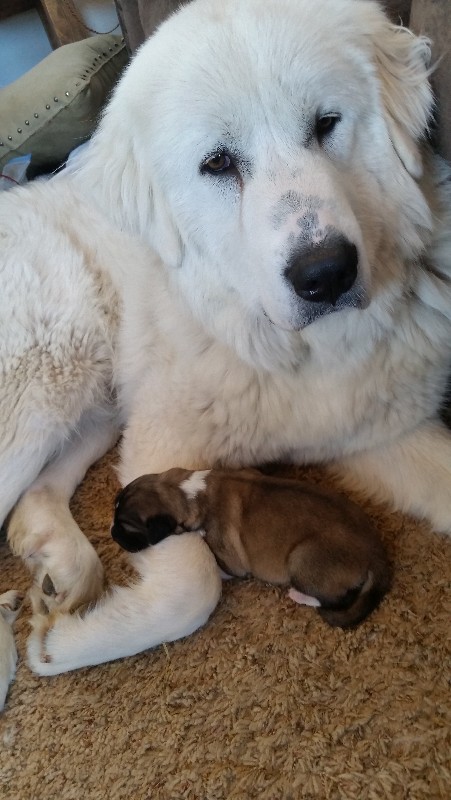 We've tentatively named her "Spring", as in a Spring Surprise. She's growing fast, adding on 5-1/2 ounces every day for almost three weeks now. Its amazing how much she can grow when there's no competition for mom's milk and attention.
Her eyes are open and she's walking (well, waddling) short distances. She's also becoming more aware of her surroundings and will "pounce" on Peg's hand when she plays.
Dad is Sherman, the Anatolian Livestock Guard Dog that holds down the fort in the Alpaca barn. He obviously provided Spring's coloration.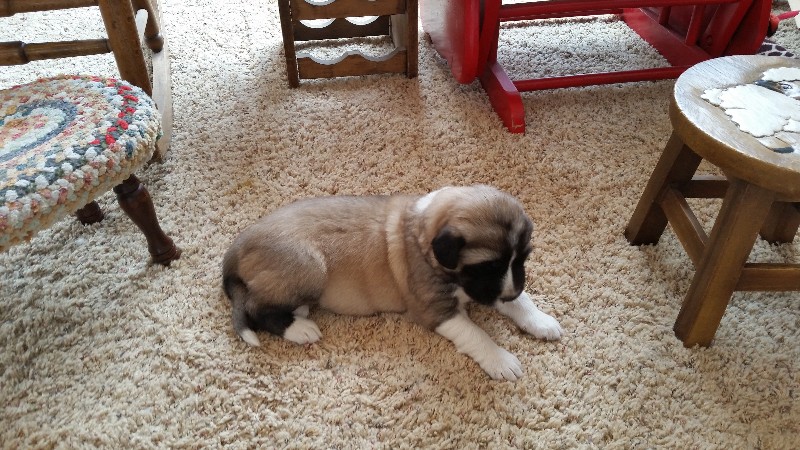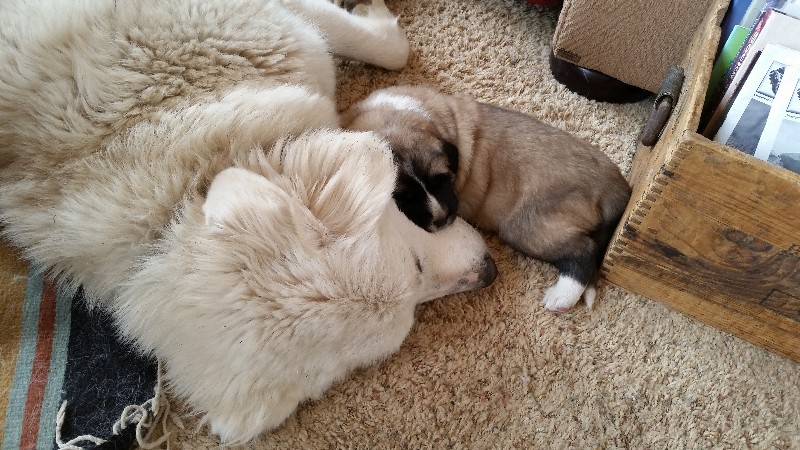 Yes, she's just adorable.
We'll keep you posted as she grows up to be the next generation of Livestock Guard Dogs at Piñon Wood Ranch.