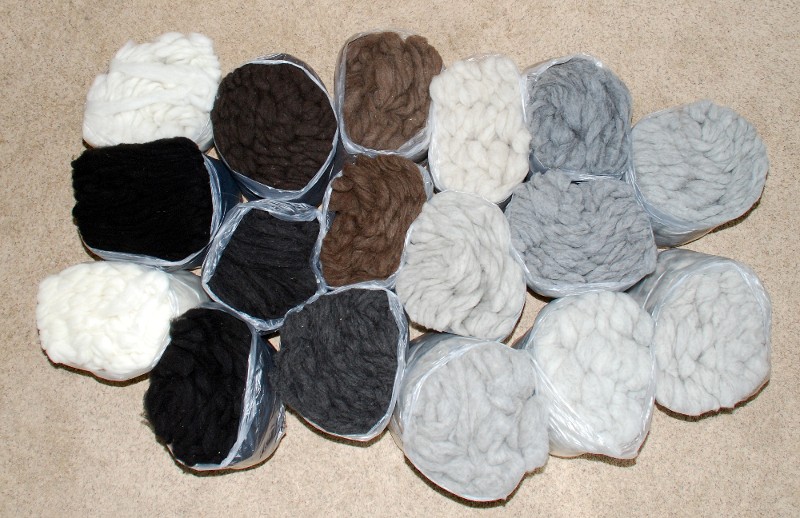 We are now selling our Shetland Wool Roving directly to the public.
The Shetland roving we offer for sale is from the Shetland Sheep we raise on our ranch.  With the exception of black and white we will include the name of the sheep and the year of the shear with your delivered roving.  Shetland fleece tends to change every year on the individual sheep, usually getting lighter, so once the roving from a specific animal and year is gone, we probably won't be able to match the color exactly if you want more.  We would be happy to mail you samples of any of the colors if you are looking for a specific shade.
We offer our Shetland roving in the following natural colors; Black, White, Light Gray, Medium Gray, Charcoal Gray, Taupe and Brown.  The cost is $2.50 per ounce plus shipping and tax of 2.9% if we are shipping within the state of Colorado.
When  your order has been completed and is ready to ship to you we will send you an invoice via e-mail with the instructions for payment, according to your choice of check or credit card. As soon as we receive the payment your roving will be sent to you.